10 Lines on Krishna Janmashtami: Krishna Janmashtami is celebrated in almost all parts of India. The entire city is decorated on this day. The beauty of janmashtami lies in its deserve celebration.
It teaches of that kind of forgiveness and determination are the pillars of a virtuous life. The story of the birth of the lord krishna is famous and popular for everyone.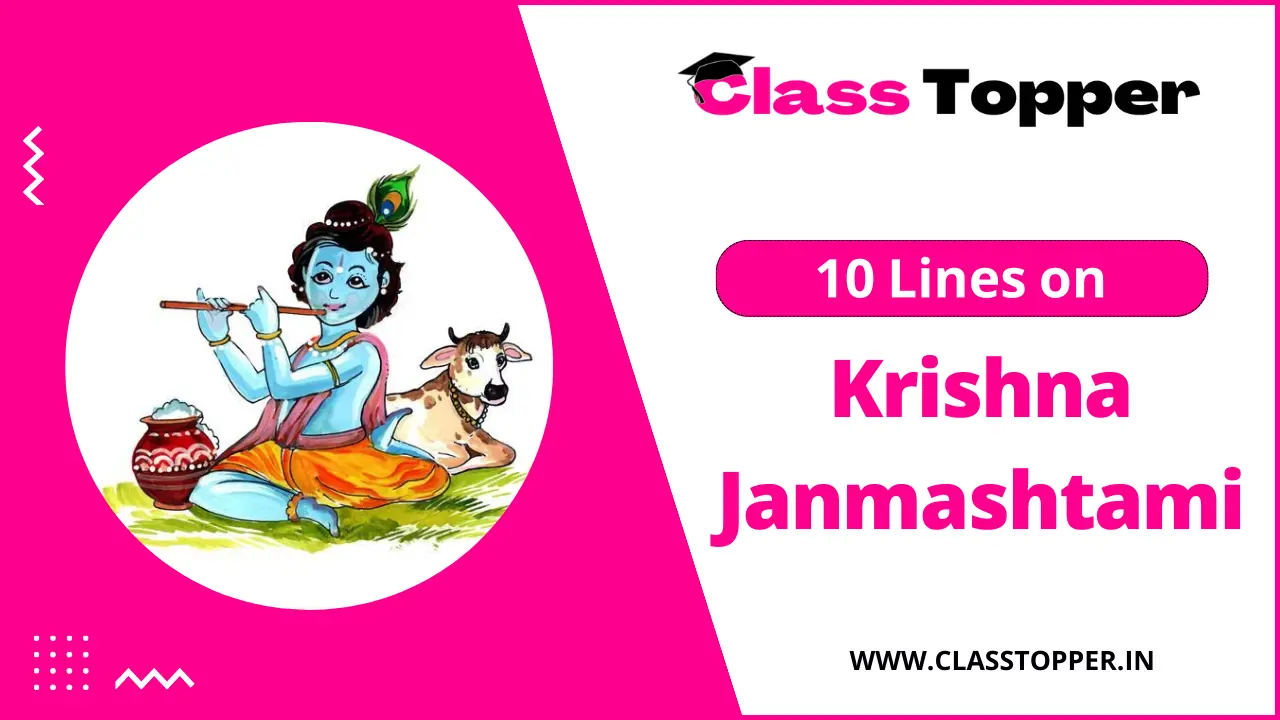 10 Lines on Krishna Janmashtami for Kids
Krishna Janmashtami is a Hindu festival.
This festival comes in the month of August.
It is also known as gokulashtami and Krishna Janmashtami.
People celebrate Janmashtami in mid- night.
The purpose of the birth of lord Krishna has rid the world of evil.
On Janmashtami most the people wear new clothes.
People celebrate Krishna Janmashtami by playing with butter as a sport.
It is celebrated all over the India with great joy and enthusm.
Nand brought up Krishna like is own son.
Radha was a close friends of Krishna. He always used to spend time with Radha.
10 Lines on Krishna Janmashtami for Students
Janmashtami is a festival to celebrate the birth of lord Krishna.
Shri Krishna was the 8th son of Devaki and vasudeva.
Krishna was brought of under the care of Yashoda Mata.
On this day temples are the most crowded of midnight.
Lord Krishna loved butter or Makhan.
A lot of people decorate their house with flowers and lights.
This day is not only celebrated in Mathura but in almost all parts of the country.
Lord Krishna is one of the most powerful Avatar of lord Vishnu.
Shri Krishna has been the centre of our faith for ages.
The story of the birth of lord Krishna is famous and popular.
Read other related post– Short Essay / 10 Lines.
Feel free to leave any related questions or suggestions in the comments section below. Your feedback is valuable to us! If you find this information interesting, don't hesitate to share it with your friends who might also enjoy reading it. Sharing is caring!
References Links: