10 Lines on My Hobby: Reading is considered a good hobby because it leads to the all-round development of your brain and personality. Reading can be done by anyone, at any age. It has a low barrier for entry as it is inexpensive.
Moreover, reading also has substantial health benefits apart from enabling recreation. Recreation is the best thing that can happen to a person from childhood. Reading improves memory and cognitive ability.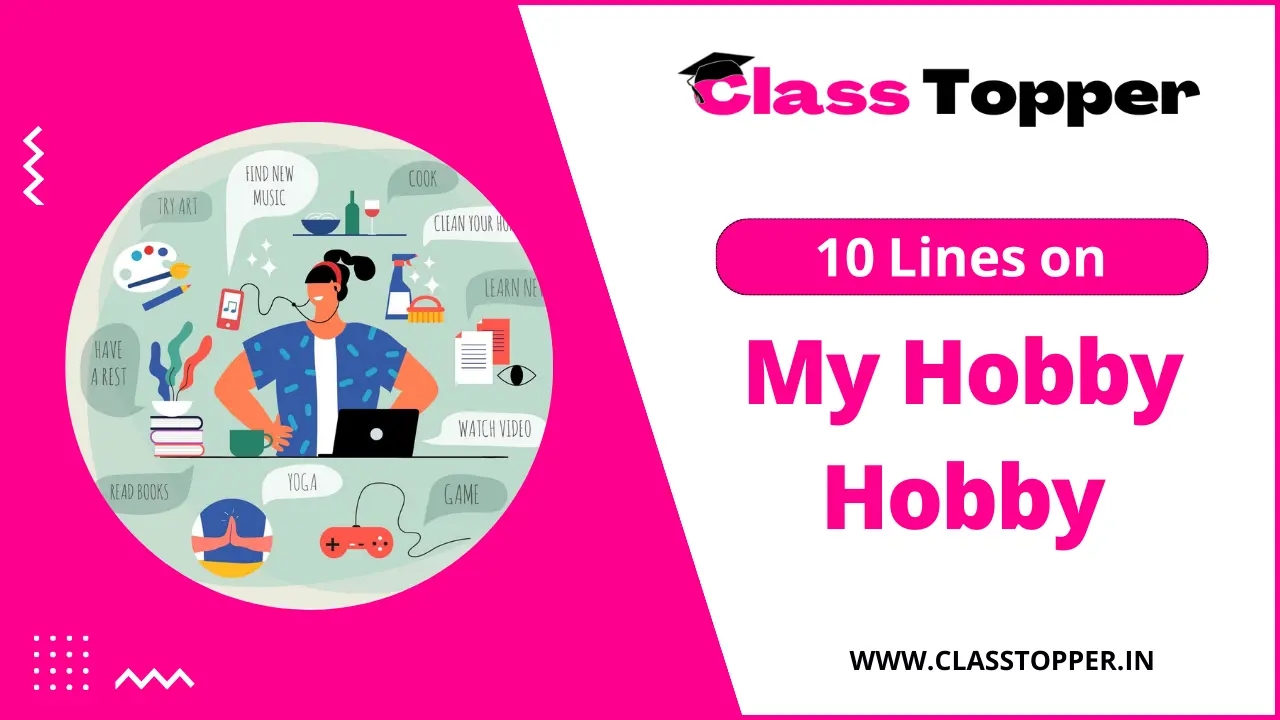 10 Lines on My Hobby for Kids
Reading is my hobby.
I love reading books in my free time.
Harry Potter series written by J.K.Rowling is also one of my favorite.
I have read other books such as The Adventures of Rusty and the days of Malgudi.
It gives you information.
Reading is the best way to spend your time alone or even on the go.
You find good information about people, places and other activities in books.
Even reading novels and novels gives you a sense of purpose.
It's a great way to expand your vocabulary.
Reading is considered a good practice. Speaking fluently using grammar correctly makes you look educated and gentle.
10 Lines on My Hobby for Students
Reading is a very instructive and pleasant hobby. Whenever I have leisure I study books, journals and magazines.
This hobby adds to my knowledge, sharpens my intellect and broadens my sympathies.
Reading provides a welcome relief from our dull, daily routine.
It is an excellent pastime in which the rich and the poor alike can indulge in their spare time.
The establishment of public libraries has made reading much cheaper and easier .
The variety and number of magazines and periodicals are equally astonishing.
They publish stories, tit-bits, fashions in dress, cross-word puzzles, pictures and the life history of famous film stars and whatnot.
There may be a poet like Wordsworth who hates reading books. For him, Nature is the best teacher. Books are a great blessing.
Their reading serves to delight, ornament and ability.
In the words of Lord Bacon, "Reading makes a full man, conference a ready man and writing an exact man".
Read other related post– Short Essay / 10 Lines.
Feel free to leave any related questions or suggestions in the comments section below. Your feedback is valuable to us! If you find this information interesting, don't hesitate to share it with your friends who might also enjoy reading it. Sharing is caring!
References Links: