10 Lines on Peacock: Peacock's are very shy in nature they evoid people and try to hide in bushes. It is one of the most unique looking birds in the world.
Peacock is considered as the vehicle of lord kartikeya and lord Krishna wore peacock feather on his head. On January 26, 1963 the Indian government declared it as a national bird.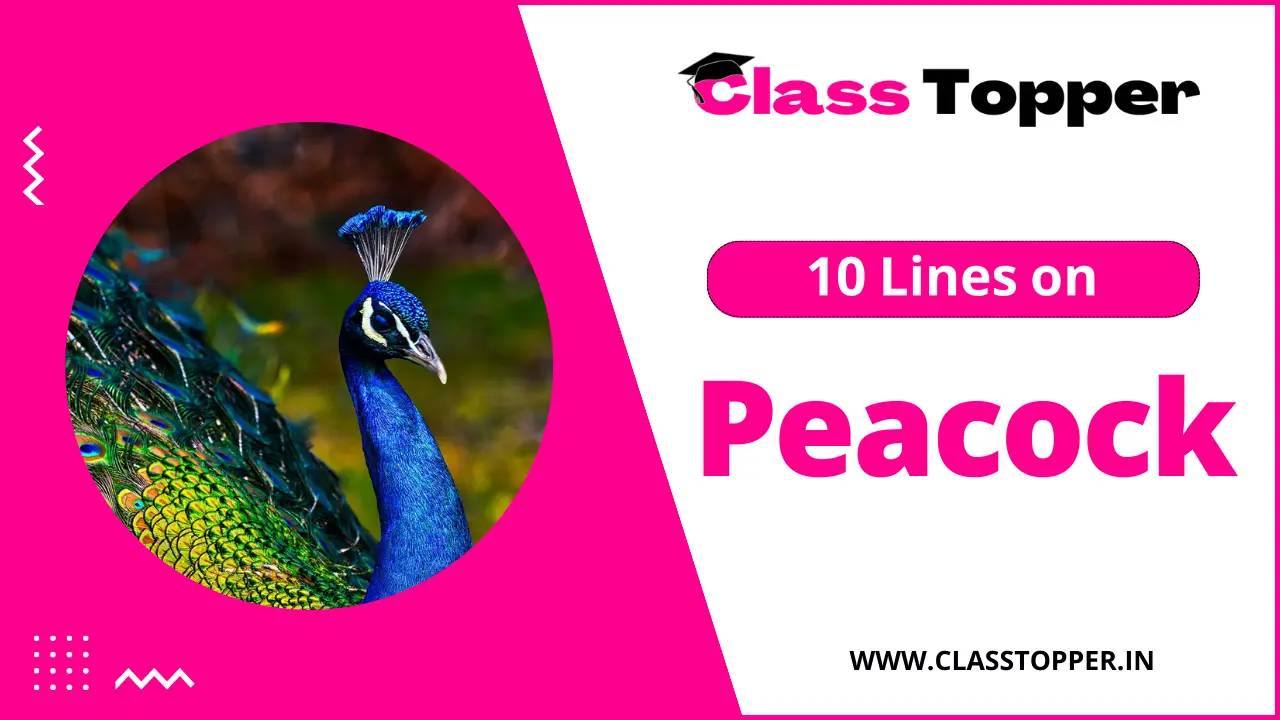 10 Lines on Peacock for Kids
The peacock is the national bird of our country.
It has a graceful long neck and a small head.
It has a Crown on its head.
It's neck is blue and its legs are black.
It's feathers looks very beautiful.
It eats ripe fruits, seeds, grains, worms and small insects.
The peacock kills snakes and eats them.
It is so fond of dark clouds and rains.
It's voice is loud and clear.
It lives in trees in the deep forest.
10 Lines on Peacock for Students
Peacock are very beautiful birds.
Generally, the life of a peacock is up to 10-25 years.
The female peacock is called a peahen.
Peacock are found in India, sri Lanka, Afrika etc.
Peacock's voice is very fast, which can be heard even from 2 kilometres away.
Peacock's are very alert in nature on feeling any kind of danger.
In the rainy season the peacock can be heard, the peacock is a sign of rain.
It's mesmerizing beauty is in blue and green color and spectacular features.
As we know that peacock's are also found in fields and gardens.
The peacock is a brightly coloured bird that is known for its beauty.
Read other related post– Short Essay / 10 Lines.
Feel free to leave any related questions or suggestions in the comments section below. Your feedback is valuable to us! If you find this information interesting, don't hesitate to share it with your friends who might also enjoy reading it. Sharing is caring!
References Links: